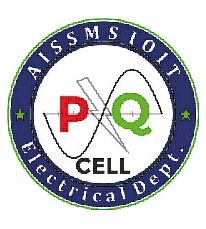 Power Quality (PQ) cellestablished in 2017 aims to provide hands-on experienceto the students and help various industries for solving the problems related to Electrical Power Quality.
The PQ cell offers consultancy to the industries in areas such as Reactive power audit, Harmonic Measurement and Analysis (Audit), Transient Audit, Voltage Profile (Sag/Swell) Audit, FlickerAudit as well as training to abreast industrialist with latest trends in electrical engineering, electrical bill analysis and addresses many such issues related to electrical power.
Objectives:
To provide hands on experience to students.
To prepare and provide opportunities of in plant training, projects to students.
To provide Job opportunities to students.
To provide platform for interaction of eminent persons with students.
To offer training to industry and electric utility engineers.
To offer Consultancy to industries and electric utility.
To develop PQ related products.
Student Coordinator: