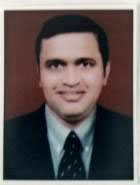 Name: – Prof. Mahesh Nigade
CNC Skill Development Coordinator
Designation: Workshop Superintendent
Qualification:-B.E. (Prod.) M.E. (Design Engg.)
Ph.D.(Pursuing)
Experience:-08Yrs Teaching & 10yrs Industrial
Email:-mahesh.nigade@aissmsioit.org
Mob.No.:-9881509104
| Sr.No. | Name of the Staff | Designation |
| --- | --- | --- |
| 1. | Prof. M. B. Nigade | Workshop Superintendent |
| 2. | Dr. Y. P. Patil | Associate Professor |
| 3. | Prof. D. D. Pise | Assistant Professor |
| 4. | Prof. V. D. Chopade | Assistant Professor |
In the direction of attaining the goal of being one of the best turnkey solutions provider in the global market by rendering engineering solutions to our clients. We at AISSMS IOIT have successfully advanced with many entrepreneurship initiatives, consultancies and skill development centre.
"The Lab" one of our prosperous entrepreneurship creativity, associates with Embedded Systems, PCB Design and Manufacture, Electronics System Design, Robotics, Automation etc. We focus mainly on research and development. We are also working in the field agricultural tools, development, home automation and educational products and packages.
Progressing on a way towards increasing the industry-institute interaction, our Electrical Department has started to carry out Power Audit's for industries as well as public buildings in around Maharashtra.
To develop employability skills in students and graduates, we have come up with different skill development courses. CNC training centre has been started under Engineering Science Department. The centre has capacity to conduct two batches of 20 students each course separately.
For more details visit below page: https://aissmscnctrainingcentre.wordpress.com https://www.youtube.com/channel/UChaAmFtZJDb_bv1aq_7-qaQ
AIM:
CNC Skill Development Centre aims' towards empowering youth to enhance the industry ready skills for better employability opportunities in the era of emerging technologies
OBJECTIVE:
The trainee will be able to,
explain the CNC & VMC fundamentals
identify the material and select tool for CNC & VMC machining
analyse the component and demonstrate CNC& VMC part programming
OUTCOME:
The trainee will be able to,
describe and compare the CNC & VMC machine over the conventional machines
illustrate material properties of the component and select tool for machining
develop CNC & VMC part program
GLIMPSE:

                       CNC Turning Centre (Super Turn)             VMC Machining Centre(Super Mill)
Specification:
| Sr. No | CNC Turning Centre | VMC Machining Centre |
| --- | --- | --- |
| 1. | 200mm Swing over bed | 200mm X axis Travel |
| 2. | 70mm Swing over Carriage | 160mm Y axis Travel |
| 3. | 32mm Distance between Centers | 175mm Z axis Travel |
| 4. | 300mm max. Longitudinal Travel | 225mm Spindle to table |
| | |
| --- | --- |
| | |
| Inaugeration of CNC Skill Development Centre | Demonstration on CNC Machine |
| | |
| --- | --- |
| | |
| Inaugeration of CNC Skill Development Centre | Demonstration on CNC Machine |
| | |
| --- | --- |
| | |
| Demonstration on VMC machine | Interaction with industry experts |