Brief Report of Activities of IEEE Student Branch of AISSMS IOIT,Pune 2017
Title of Event :Zenith-2017
Category of Event :Technical Competitions
Day, Date :23rd , 24th August and 15th Sept. 2017
Venue :Multipurpose HALL and all departments, AISSMS IOIT,
Kennedy Road, Near   RTO, Pune
Organizer's Details : AISSMS IOIT, Kennedy Road, Near RTO, Pune
Co-sponsor :IEEE Pune Section.
Brief Description of Theme:
To provide common platform for students of all departments of IOIT and to give wide opportunities to all students for developing their qualitiesvarious competitions were organized. Competitions were based on themes like digital India, Global warming, new technologies in industries, save earth, etc. Dr. ArvindSaligram, Registrar, SPPU, Pune was the chief guest for valedictory function.
Resource- Persons/speaker :Dr.ArvindDigambarShaligram
Registrar, SPPU, Pune
Topics covered in short :Technical Quiz in domain of electrical, Posteron theme Digital India, Project, Model Competition, C code generation  and Circuit design.
Details of Attendees : Total =607
IEEE Members                       :10
Students (UG, PG, PhD)        :  597
11.       Photos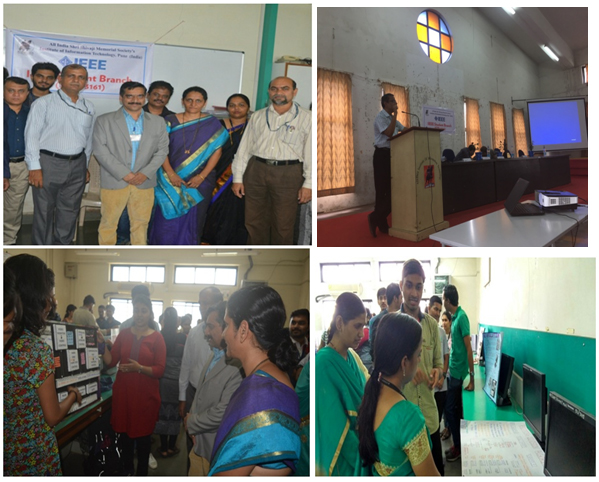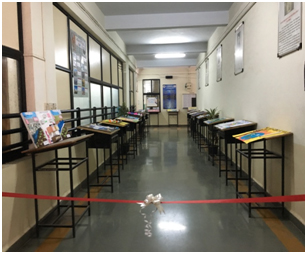 Quiz Competition
| | |
| --- | --- |
| | |
| Circuit Design | C Code Generation |