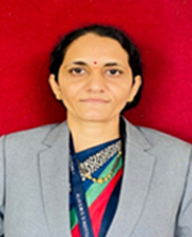 Welcome to the Department of Computer Engineering at AISSMS Institute of Information Technology, Pune. Computer Engineering department is established in the year 1999. The vision of the department is to create an engineer, receptive to the changing demands of the global market and the  mission is to  provide technically competent professionals in service to Nation and to prepare graduates to respond to the needs of dynamically changing technology. Department ensure all activities to be conducted effectively and efficiently to develop and train graduates according to the needs of dynamically changing technology.
Computer Engineering department is committed for ensuring great careers for its students. Careers in software industry is in very high demand and offer not only the comforts of a high paying job, but also the intellectual challenges of a creative and productive profession. Department is especially proud of the long and sustained placement records of our students in different multinational software companies and higher education at different top class universities worldwide.Consistently our placement is above 90% from last 5 years. Our department has produced hundreds of professionals. They are consistently excelling either in the highly competitive industrial environment or in reputed institutions of the country/abroad. I attribute this success to the dedicated and research-minded faculties and hardworking and disciplined students as well as the management of the institute for providing us state-of-the-art infrastructural support.
The department has center of excellence with AWS Acadamy, ORACLE Acadamy, UiPath  and Palo Alto Cyber Security to make the under graduates industry ready.Our faculty members are associated with different industries for providing opportunities to students related to training, internship and placement.
Students are having enormous talents and creativity which are being explored by extra co-curricular activities like group discussion, debate, extempore, programming contests, project competition etc. organized under different professional bodies like CSI, ISTE, IEEE as well as Computer engineering student's association. Along with this department is having Google developer students club(GDSC) it helps to enhance students technical and professional skills.Throughout the year under professional bodies and department association, lots of activities are conducted. Many students participated in these activities and the activities outside the college and bagged number of prizes at national and International level. Hearty congratulations to all of them!!!
Dr. Sarika Zaware
Head, Computer Engineering Department
compdept_hod@ aissmsioit.org
Phone: 02026058877 (Ext.2501)