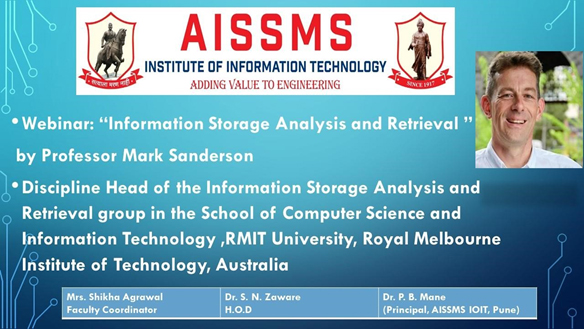 "Information Storage Analysis and Retrieval " by Professor Mark Sanderson, Discipline Head of the Information Storage Analysis and Retrieval group in the School of Computer Science and
Information Technology, RMIT University, Royal Melbourne Institute of Technology, Australia Friday 31st July 2020 at 1:00 PM IST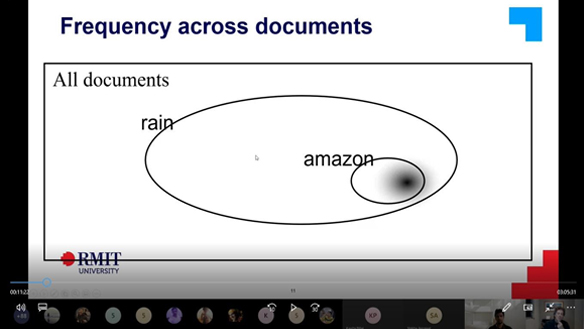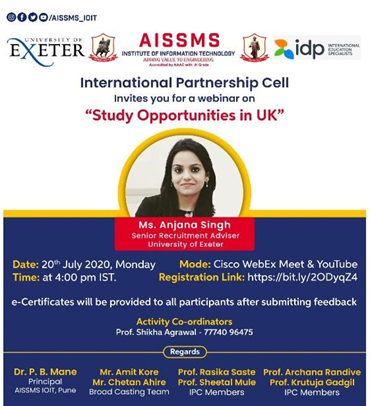 Ms Anjana Singh Senior Recruitment Officer, University of Exeter conducted a session on study opportunities in UK universities, Visa Process, Eligibility criterion and Employability prospects are also briefed by her.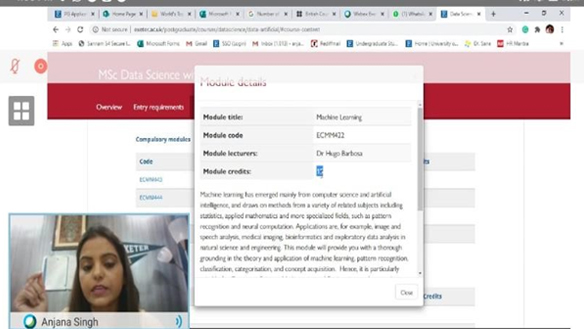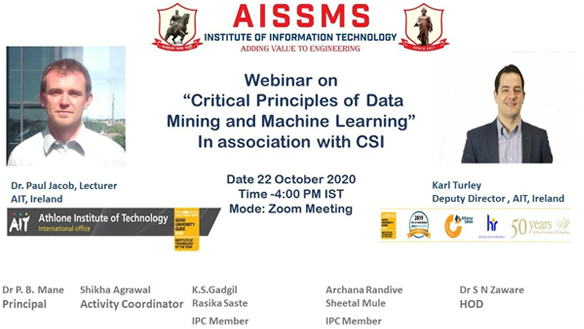 Webinar from Dr Paul Jacob on "Critical Principles of Data Mining and Machine Learning"  from AIT Ireland at Thursday 22nd October at 11.30am Irish time.4: 00 PM IST Prof Jacob discussed various principal of data mining using Machine Learning.
Mr Karl Turley, Director International Relation briefed students about Study and work culture in Ireland.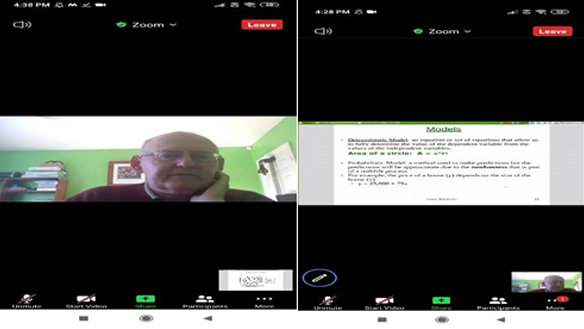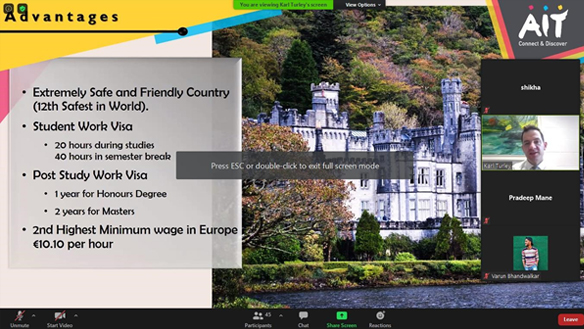 UG Fellowship Program (2019-20)-
To provide global exposure and learning and to inculcate research culture, institute has taken a major step to initiate UG Fellowship program. Under this program students are opting for research fellowship in international universities on latest technology and research projects.