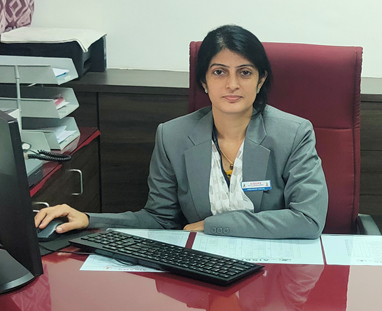 Welcome to the Department of Information Technology at AISSMS IOIT, Pune.  The Department of Information technology was established in 2008. The department offers B.E. in Information Technology.
The vision of the department is to equip students with core and state of the art Information Technology by imparting knowledge of Information Technology and teaching its application through innovative practices and to instill high morale, ethics, lifelong learning skills, concern for the society and environment
The department has well qualified professional faculty members along with non-teaching staff. Faculty member are not only contributing towards the holistic development of students but also works as resource person at national and international level.  The department has also received grants from SPPU, NITTTR for organizing various courses, workshops, and conferences for faculty as well as students.
Department has state of art infrastructure including Center of excellence in Machine Learning in collaboration with Hiremindz –Signio Globaltech Solutions Pvt. Ltd. which provides internship opportunities to students in field of Data Science and Artificial Intelligence, Data Science Resource Centre in collaboration with Tableau and TIBCO where licensed software are provided for data analysis and visualization , National Cyber Security Resource Centre in collaboration with Nation Cyber Safety and Security Standards (NCSSS) which provides digital resources and training to students in cyber security and ethical hacking domain and  Language lab for multimodal communication skill development which helps the students to improve their language skills in reading, writing, listening and speaking.
Department has i-Connect(Industry Institute Interaction) cell under which every faculty member connects to industries for industrial visit,   expert lecture, sponsored project, internship and placement for our students.  The department has signed MOUs with different industries to train candidates as per their skill set. The outcome of i-Connect activities can be seen in 100% Placement index of students.
Furthermore, in order to promote co-curricular activities in students, department has strong association with different professional bodies like Institute of Electrical and Electronics Engineering (IEEE),  Indian Society of Technical Education (ISTE), Association for Computing Machinery (ACM) and department has its own student council named as Information Technology Student Association (ITSA).  ITSA provides a platform to IT students to showcase their technical, social and sports skills in inter-departmental as well as inter-college competitions.
Dr. M.A.Thalor
Head, Information Technology Department
itdept_hod@ aissmsioit.org
Phone: 02026058877(Ext.2601)