With the beginning of the admission season, students are being bombarded with college choices from all over the globe.All this only to be more confused than before.
Choosing the right college that is a perfect combination of fun and academic excellence is never easy. Thus, to help the students make an informed decision about their career. We connected to AssociateProfessor and Head of Information Technology Department of AISSMS IOIT, Dr Meenakshi A.Thalor, to get a detailed insight on whatmakes AISSMS Institute of Information Technology one of the best college option for students in the IT field.
While opting for a college there are three aspects that any student or parent looks for viz. academicperformance, extra-curricular activities and of course, placements.
For the holistic development of students, it is vital that the college exposes them to manifold of practical experiences and opportunities to become a skilled professional.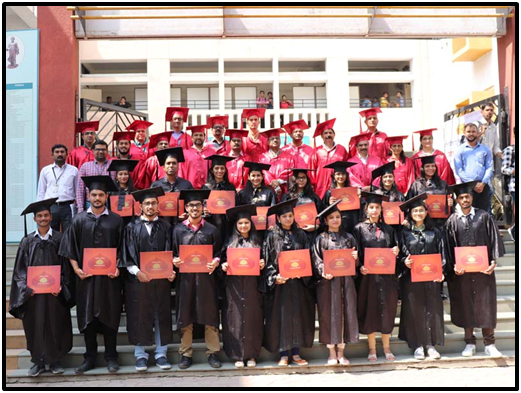 Adhering to this point AISSMS IOIT is associated with numerous organization that aid in the overall development of students' skills.
Top speciality of AISSMS IOIT include: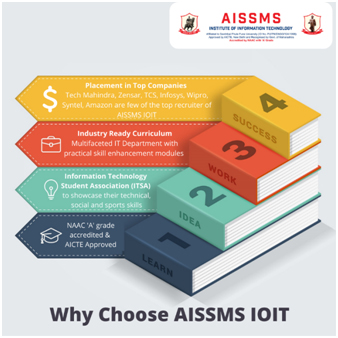 language lab for Multimodal Communication Skill Development which helps the students to improve their language skills in reading, writing, listening and speaking.
Center of excellence in Machine Learning in collaboration with Hiremindz -SignioGlobaltech Solutions Pvt. Ltd. which provides internship opportunities to students in field of Data Science and Artificial Intelligence.
Data Science Resource Centre in collaboration with Tableau and TIBCO software.
National Cyber Security Resource Centre in collaboration with Nation Cyber Safety and Security Standards (NCSSS) which provides digital resources and training to students in cyber security and ethical hacking domain.
Furthermore, in order to promote co-curricular activities in students, the department has its own student council named as Information Technology Student Association (ITSA).  ITSA provides a platform to IT students to showcase their technical, social and sports skills in inter-departmental as well as inter-college competitions.
AISSMS IOIT is not just the best in academics but also a well-known name in cultural activities and college fests. AISSMS IOIT's Annual Inter Collegiate Event – Alacrity, is one of the most happening college fests of Pune city attracting a crowd of thousands of students of different colleges to participate in events a DJ wars, Dance competition, games, robotics and much more.
What makes AISSMS IOIT a gem for students' choice is its highly successful college placement rate and continuous collaboration with corporates to secure the students' future. Testify to this fact are big names like Tech Mahindra, Zensar, TCS, Infosys, Wipro, Syntel, Amazon who are few of the top recruiter for Information Technology domain.
The journey of students at AISSMS IOIT is full of adventures and growth. The students are trained under the able guidance of the experienced faculties and management. NAAC 'A' grade accredited and approved by AICTE, AISSMS Institute of Information Technologyis a powerhouse of excellence and quality education making the institute one of the top choices of students from all across the world.
Be a part of this reverential institute which functions under the idealistic canopy of centuries old heritage of All India Shri Shivaji Memorial Society. Visit the AISSMS IOIT website to know more about the institute and its speciality.