Dr. Pradeep Mane
Principal, AISSMS IOIT

The AISSMS IOIT provides its students a joyful experience of learning. It means we see that students coming to our institute get additional inputs like co-curricular activities, extra-curricular activities and value addition. Along with curriculum we are making lot of efforts such as the 50:10  module which is a unique, highly researched and curated through years of experience of multiple faculties and teachers and remains as the best practice of not only our institute but we believe is also the proven best learning technique.
The Gist of 50:10 Module
Under this module, we are making the student gain confidence, improving communication skills and instilling leadership qualities when they undergo this module. In engineering courses, we have 60-minutes lecture. Of which every teacher dedicates 50 minutes for delivering the contents of the syllabus which he/she is supposed to teach, and 10 minutes is reserved for self-learning of the student.
During this time, every student comes in front of the class and makes a presentation. This class presentation habit builds confidence and ability to speak in front of an audience, develops his communication skills and many other things which will be beneficial in making him confident in the long run.
Conception of the 50:10 Module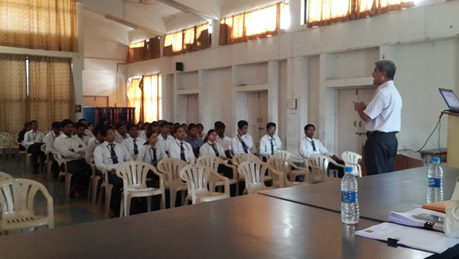 The 50:10 module is a highly analysis and research-based module. it was formulated with the experience of the faculties teachers and the principal taking the initiative to add value to the education that AISSMS IOIT imparts. AISSMS is a premier college based in the heart of the city. Naturally we receive many students from the rural areas of Maharashtra. Over period of time we observed that even though these students are very good technically, they failed in communicating to the recruiters that they are good enough. Addressing the issue, in the line of the human resource department, we thought of making the 50:10 method as our routine practice.
The above method has surely helped a lot as the student is undergoing self-learning. We had students who were hesitant to stand in front of the class. We managed to encourage them to present and they themselves understood the importance of public speaking and overcame the fear. Students admitted to us that this exercise has helped them overcome stage fear. Moreover, a great response at the campus interview can be visibly experienced.
Other Best Practices for Value Addition
We have many other best practices which we are parallelly implementing. Along with 50-10 module we have clubbed other activities for the development of students' technical and soft skills. Which includes the" knock-it-down to know it" concept wherein the student dismantle a product and rebuild it to understand its dynamics.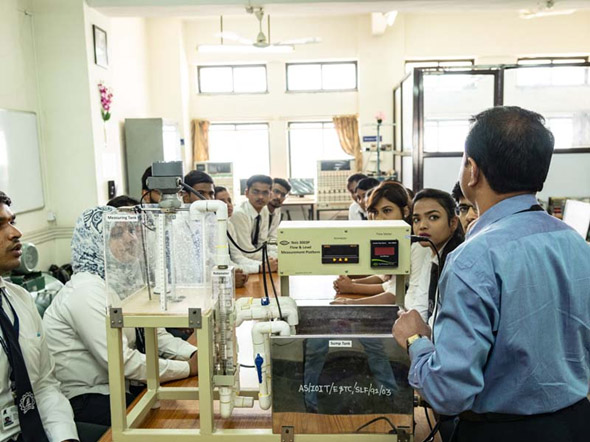 Besides, we also call experts from industries, conduct industrial visits and encourage students to participate in technical competitions like project competition, project exhibition, quizzes etc. Our students are part of many technical clubs like the Tesla club, Robotics club, IEEE, IEI and many more.
Students also participate in many sports and cultural activities. Participating in extracurricular activities helps them because many times when students come to engineering colleges, they tend to drift away from these qualities, and we feel that apart from academics these qualities are also very important for their holistic development.
Hence, the student who graduates from our college get all these qualities imbibed along with very good academic qualification. The AISSMS Institute of Information Technology also conducts number of workshops and other activities that keep adding to the value of the students and helping them to gain a life long learning experience.
Holistic development and value-added education have always been the core of the AISSMS IOIT's ideology.