Stepping into Professionalism: Year One at AISSMS Institute of
Information Technology, Pune
"To create a masterpiece, one must first have the vision for it, and a zest for the journey"
This is the message we would like to give to every engineering student walking in through the gates of AISSMS Institute of Information technology.
Established in the year 1999, the AISSMS Institute of Information Technology, Pune has been the gateway of knowledge and excellence to thousands of students in India. In these years, we have seen engineering aspirants walking into the college with an empty slate ready to endeavor their journey towards becoming an Engineering Professional.
But, unfortunately, many of these students crumble downduringthe initial year itself due to the vast scope of the engineering degree. Thus, to address all the queries that studentshave regarding their journey of engineering and to give them a glimpse of what they would experience andgain from AISSMS IOIT,Dr. Pradeep Mane,The principal of the college, himself addresses the first-year students to put all their worries and anxieties to rest.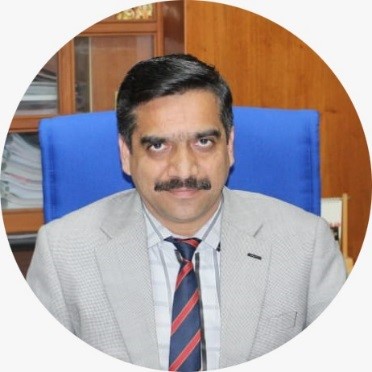 Dr. Pradeep Mane
Principal, AISSMS IOIT

Be Informed:
Before getting into what the students must expect in their course of journey with AISSMS Institute of Information Technology, I would like to mention thatunlike their junior college or higher secondary education, the engineering courses have a wider scope and curriculum,which demands far more consistent and persistent efforts from the students.
Here, I urge the students to not get disheartened by the challenges andacknowledge the fact that they are here to become professionals and grasp all the knowledge regarding their field and aim to become experts.
Balancing the Curricular, Co-curricular & Extracurricular:
Students must attend and participate in all curricular and cocurricular activitiesorganized in the college to ensure theirholistic development and gain the best out of their time here at AISSMS IOIT. Nonetheless, to make this happen it is also important that students shall not only depend on the curriculum that is assignedby the college but also must go beyond that to gain a deeper clarity regarding the concepts of engineering.
 Learn the Art of Self Learning:
The method of self-learning will help students in their academic career as well as in their professional life where they are expected to apply these concepts in real life to design and develop products and services that will be used by actual customersin the near future.
Employability through Expertise:
Students must concede the fact that they are pursuing a professional degree with an intention to become experts in their niche. Thus, they must aim towards developing in themselves certain skills that make them employable. With this mindset I am certain that nothing will stop the students from evolving.
Now, let me elaboratewhat the students shall expect in their first year of Engineering at AISSMS Institute of Information Technology.
Year One at AISSMS Institute of Information Technology:
The students taking admissions in the AISSMS IOIT are made to undergo a psychometric test in the first year to help them understand their strengths and weaknesses.This analysis helps the students significantly in understanding their core abilities and interests which leads to the students honing their skills and abilities accordingly.We at AISSMS IOIT focus more on imbibing the students with more skills rather than just giving them theoretical knowledge.
Students in AISSMS IOIT are offered with numerous opportunities to gain experience in not just the technical realm but also in the areas of management and finances through the various clubs and professional bodies that they inevitably become a part of once they join the college.
A few professional bodies and clubs to mention are:
IEEE – Institute of Electrical and Electronics Engineers.
ISTE – Indian Society for Technical Education
CSI – For computers and IT branch students.
TESLA club
Renewable Energy Club
Robotics club
These opportunities offer students an experience of working in the competitive environment and succeeding purely on their skills.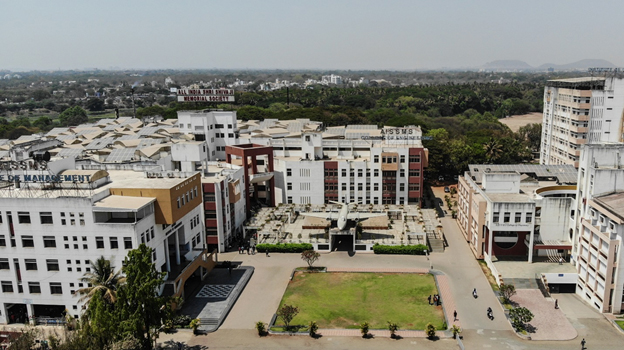 Apart from this, the students also get to sharpen their other extracurricular skills through the AISSM Society's various cultural events and intercollege activities.
It is a common belief that taking engineering as a career tends to make student drift apart from their other hobbies and interests. But,we at AISSMS IOIT take optimum care that the students in our college get ample of opportunities to excel at everything they wish to take up, be it academic or nonacademic.
Last but not the least, I would like to assure all the AISSMS students that they shall receive complete and continuous support from the faculties of the institution, throughout their Journey of Becoming an Engineering Professional.
I am certain that every faculty of the institution shall encourage all the students and participate in bringing out the best in the students.
Concluding, I would like to reassure all the students and their parents, that pursuing engineering at AISSMS IOIT will give the students the best exposure of studying in a very holistic environment where imbibement of skillsgo hand in hand with the crucial value added educationhighly essential for the 21st century.
I welcome the students to our Premier Heritage Group of Institutes, and wish you have a great journey in the field of engineering along with creating wonderful memories for the time to come!