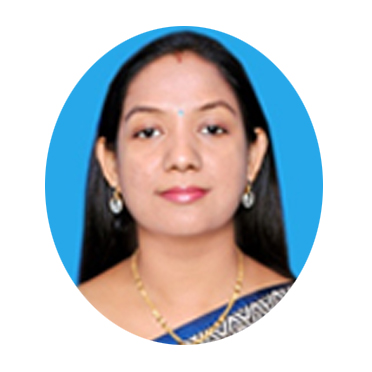 Mrs. Vineeta Philip
Assistant Professor
E&TC Dept.,
AISSMS Institute of Information Technology
As soon as you enter in the building premises of AISSMS Institute of Information Technology College, you shall see a white board with the name 'Lexicon Power'.
This, Lexicon Power is a brainchild of the AISSMS Institute of Information Technology Principal – Dr. Pradeep Mane, who entrusted me with this noble responsibility. It is set up there to display a seldom used English word with its meaning. The title of this activity itself defines the purpose behind developing and implementing this initiative.
Lexicon means vocabulary and the intention to name this activity as 'Lexicon Power' is solely to improve the English vocabulary in students as well as in staff members, thereby improving their communication skills. Every day a new word is written on this white board. This initiative has received acclamation by many students and staff members, too.
The phrase said in 'Spiderman' is perfectly agreeable- 'With great power comes great responsibility'.
In this current situation of pandemic where everything is going online, we teachers are also reaching out to students by means of virtual classes. To share my experience, it was my first lecture when I introduced myself to a class of students whom I had never taught in the past. I asked them if they had seen me before in the college. I was so delighted to read a message from one of the students in the chat box who replied saying –'Ma'am, I have seen your name on the white board placed near the admin office that displays a word with its meaning'.
A story that encourages-
I remember reading a lesson written by Mrs. Sudha Murthy titled "HOW I TAUGHT MY GRANDMA TO READ" in one of the NCERT approved English textbooks. This lesson narrates the author's grandma's love for a novel called "Kashi Yatre" of which Treveni is the author. It was published in a Kannada weekly "Karmaveera". The former, Sudha, aged 12, used to read the serial out to her grandma.
On one such occasion, she was not available and her grandma missed her granddaughter intensely upon not being able to read the weekly. On returning back home, Sudha Murthy saw that her grandma, at the age of 62, was determined to learn Kannada alphabets.
She firmly believed that if one is determined for a good cause, then any obstacle can be overcomed. She successfully completed her resolution and Sudha Murthy gifted her first student- her grandma, "Kashi Yatre" by Treveni.
This article throws light on the aspect that, we as individuals, have to challenge the fear within ourselves and provide the necessary enthuse needed for our betterment. Such an initiative is the need of the hour for the whole student fraternity.
As per the report based on a study, 67% of engineers graduating from India's colleges are not able to enthrall their dream job owing to lack of English speaking skills which in turn is dependent on the power of your vocabulary. Looking at this scenario, individuals need to discern, develop and use their best capacity for their growth.
We live in a competitive world which demands an effective communication with larger audience. Accordingly we need to up-shift and awaken our creativity to renew ourselves. Take up responsibility, contribute and flourish.
Pandemic has slowed down our lives; let us utilize it for our benefit. Let us be a bit more austere and redirect gaze in hope by making learning as a life-long process and navigate to emerge out as winners. Let's welcome this time of trial as an opportunity to prepare for the future.
ALL THE BEST!
By,
Mrs. Vineeta Philip
Assistant Professor
E&TC Dept.,
AISSMS Institute of Information Technology