User Orientation Programme
The Library Orientation Program was conducted by Central Library on 21st Aug' 2023 for FE students. The following objectives of the program;
To familiarize students with the library facility, resources and services.
To acquaint students with basic database searching techniques.
To introduce students to issues of academic integrity.
Expected Outcomes
Upon completion of the Library Orientation Students should be able to:
Locate resources and services within the library.
Know where to go for assistance from the library staff.
Log on to library computers and search the library's website.
Use the online catalogue.
Understand what resources are located within the library.
Understand the basics of database searching.
Total 292 students were present for the Orientation.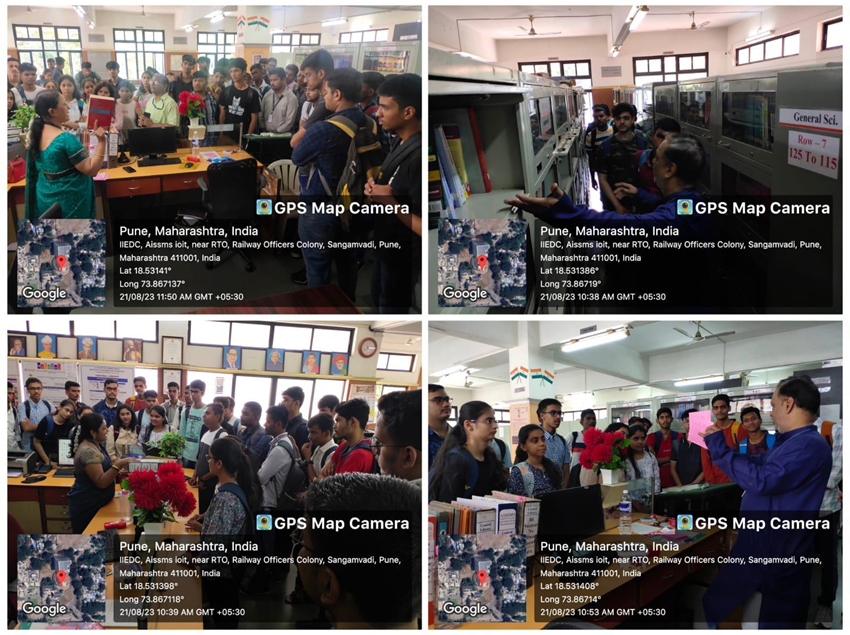 Book Exhibition
This is to inform you that the exhibition of engineering books has been conducted by Central Library on 30th April 2018 for faculties and students. It played a great role in promoting the reading habit among users and also for keeping abreast of new titles in the engineering field. Faculties suggested 50 – 65 titles and many students had purchased the books from the exhibition.